PharmaRelations is now recruiting a
Global Brand Manager to Euro Diagnostica
. The position is based in Malmö and you will be reporting to the VP Marketing and Portfolio Management.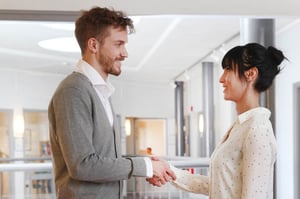 The objective of the Global Brand Manager is to define and develop our product offerings towards the life science industry, mainly CROs (contract research organizations) and pharmaceutical companies. The key area will be our service offering towards the biopharmaceutical clients consisting of assay development, validation and sample analysis in preclinical and clinical studies. Moreover, the candidate will work with our diagnostic service offering with neuroimmunology, nephrology and gastroenterology.


The Job
Develop a Portfolio strategy for Laboratory Services.
Product lifecycle management of assigned services.
Develop and implement sales & marketing plan, including pricing and monitoring trends.
Provide sales support and arrange service portfolio training.
Drive scientific marketing projects in collaboration with scientists and researchers.
Responsible for coordination of post-launch activities, like follow up on sales and marketing activities, collect feedback from end users and take actions to optimize customer satisfaction.
Communication/joint customer visits with the sales team/CRO/Pharma.
Interface with colleagues across various functional groups (Sales, Marketing, R&D, RA, QA, Manufacturing, Technical Support, Finance, etc.) to define and develop service offerings.
Activities will include participation in project team meetings to define strategic plans for the portfolio.
Key Qualifications
Bachelor or Master Degree in Biology, Biochemistry, or related field supplemented with commercial degree or equivalent education.
2-3 years' experience from product management or similar positions within the biotech or biopharma industry.
Experience from strategic product marketing and portfolio management.
Cross-functional project management experience.
Knowledge and understanding of pharmaceutical discovery and development is preferred.
Digital commercial experience.
Excellent presentation skills in both written and oral forms.
Knowledge & Skills
Ability to prioritize tasks to accomplish goals and objectives, both individually and as member of a team.
Capacity to translate customer requirements into product specifications.
Ability to analyze data, interpret results and translate outcome of clinical projects into product claims and selling points.
Excellent communication, presentation and intercultural skills.
Ability to tackle problems and take actions, act on opportunities and generate new ideas.
In this recruitment, Euro Diagnostica collaborates with PharmaRelations. The application process is ongoing, so please apply as soon as possible, but no later than June 6, 2018. If you have any questions regarding the position, please contact Country Manager Kim Raabymagle at PharmaRelations; kim.raabymagle@pharmarelations.dkor by phone: +45 5119 9197.
You apply by submitting your application and CV at www.pharmarelations.com