Sigma Quality & Compliance

is now recruiting a
Quality Assurance and Regulatory Affairs vacancies for Euro Diagnostica AB
. The position is based in Malmö.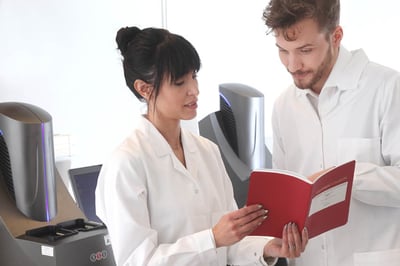 Euro Diagnostica AB is strengthening their Quality Assurance and Regulatory Affairs Team. The roles require knowledge and experience within QA and/or RA and Quality Management. Scope of work involves varied tasks of general character within these functions and are governed by regulations such as ISO13485, ISO17025 and 21CFR820. Duties may include but are not limited to:
Quality Assurance:
Develop and drive improvement of the Quality Management System
Keep up to date regarding current industry regulations/guidelines.
Participate in projects as quality representative.
Review and approve quality documents, such as SOP´s, validations.
Conducting internal quality audits and contribute at external audits/inspections.
Take ownership of batch record release.
Support deviation investigations to ensure quality compliance.
Work with Corrective Action and Preventative Action (CAPA) plans to eliminate non-conformities.
Regulatory Affairs:
Continuously monitor changes in the external regulatory environment and keep up to date regarding current regulations/guidelines.
Submitting, monitoring and maintaining product registrations.
Assess, progress and ensure timely implementation of change controls.
Advise on the legal and scientific restraints and requirements and evaluate scientific data.
Coordinate, review and prepare documents to support regulatory application and renewal in cooperation with other functions.
Qualifications of the candidate:
The successful candidate for the vacancy at Euro Diagnostica AB should ideally have some years of experience within QA and/or RA and Quality Management, from the pharmaceutical or medical device industry. The candidate holds a strong willingness to learn and develop within the profession, with analytical and problem-solving mindset. Furthermore the requirements are:
Ability to work well independently and in a team environment.
Demonstrate good communications skills, social adaptability and humility.
The ability to use knowledge to deliver to high standards and influence others.
Be able to prioritize tasks to accomplish goals and objectives.
Creativity in problem solving.
Excellent written and verbal communication skills both in Swedish and English.
Bachelor's Degree in chemical engineering, chemistry, biochemistry or equivalent.
In this recruitment, Euro Diagnostica collaborates with Sigma Quality & Compliance.
To apply, please send your CV and application letter to Sandra Larsson at Sigma Quality & Compliance.
Sandra.larsson@sigma.se
Last day for application is 2018-07-15
For further information about the vacancies, please contact:
Brian Boyd, Vice President QA/RA, Euro Diagnostica AB: +46 76 217 82 74
Sandra Larsson, Regional Director, Sigma Quality & Compliance AB: +46 70 259 94 41